Our Wedding Day September 2000
Welcome to the weekend! Scott and I are heading out for a quick getaway to San Francisco to celebrate our 12th Wedding Anniversary......seriously, where has the time gone? Never ones to shy away from a celebration, this is sure to be a memorable weekend with my favorite man. Back on September 10th, 2000, we started our honeymoon at the Mark Hopkins Hotel before catching a flight out to Zihuatanejo, Mexico (now a
Viceroy Hotel
). San Francisco has long been one of our favorite getaways (see my
Getaway Guide to San Francisco
. This visit we will stay at the
Hotel Vitale
(a JDV hotel) and dine at the Americano.
Open air lounges are a bit unusual for San Francisco, with changeable weather conditions, and I'm looking forward to this lovely city view.
The hotel is also directly across the street from the famed Ferry Building Marketplace
Here
.
Perfect for grabbing a take out picnic or a little something fun for the hotel. The quality and variety are simply some of the best California has to offer.
A must see!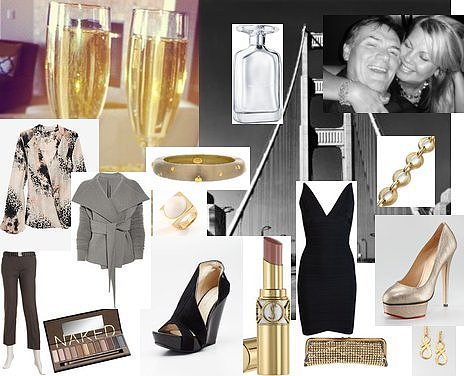 Shopstyle

This board is 'Happy Anniversary Baby!'


And these lovelies are a weekend getaway must have from Kate Spade (from Zappos).
Here's to a little celebrating of some kind this weekend~
whether it's an anniversary, a new friend, a perfect nap or a
pretty sunset~there is always reason to celebrate!